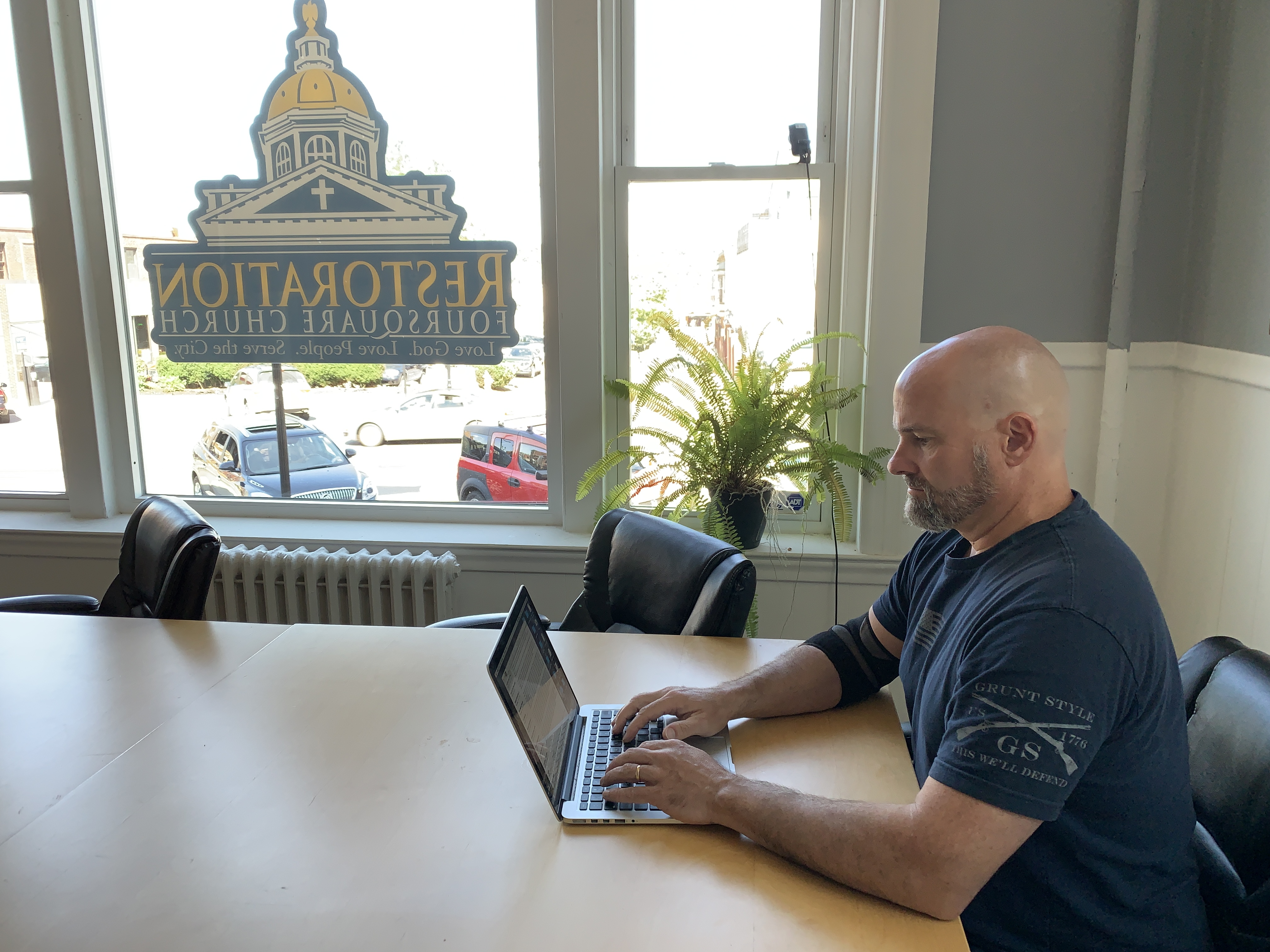 The Kingdom of God - the fulfillment of God's will on Earth and in Heaven. The ways and means that God wants us to live out to bring about His Kingdom here on earth are challenging even for the best of us. In the Sermon on the Mount Jesus proclaims many things about the Kingdom. He gives us what we have come to call The Beatitudes. Ways of living that express humility, sacrificial love and service, mercy, and grace. We find this in Matthew 5:3-12:
Blessed are the poor in spirit, for theirs is the kingdom of heaven.

Blessed are those who mourn, for they shall be comforted.

Blessed are the meek, for they shall inherit the earth.

Blessed are those who hunger and thirst for righteousness, for they shall be satisfied.

Blessed are the merciful, for they shall receive mercy.

Blessed are the pure in heart, for they shall see God.

Blessed are the peacemakers, for they shall be called sons of God.

Blessed are those who are persecuted for righteousness' sake, for theirs is the kingdom of heaven.

Blessed are you when others revile you and persecute you and utter all kinds of evil against you falsely on my account.

Rejoice and be glad, for your reward is great in heaven, for so they persecuted the prophets who were before you.
These are the characteristics of those who are citizens of the Kingdom. I believe the real challenge for most of us in living these out faithfully is because we live in an "already, not yet" world. Already, not yet. What? If we understand that Jesus came to be the fulfillment of the promises God made all the way back in the Garden of Eden and yet here we are still living in a world at war, divisions abounding in our midst, separation from peace. As we understand the term eschatology to mean the theological study of end times - death, judgment, and eternity - then we can see that we are in a season of eschatological fulfillment. The promises of God are being fulfilled through Jesus but this fulfillment is not yet in its completion.
We live in the middle of the already, not yet. We live in the schism that exists and the struggle to be "in the world but not of it". We are challenged with eternal things while living amidst a temporal reality. The real trial for us arises when we strive to make the temporal our eternal. When we begin to look at things in our day to day as the solution to our completeness, our happiness, our source of joy. We see this at play in many arenas. We see it in the striving for possessions that will bring us fulfillment. We see it in the hopes that a political party will be our hope. We see it in our occupational endeavors and the accomplishments that we believe will bring us a sense of belonging and purpose. All of these things, in the end, will leave us empty if they are all we are living for.
Jesus boldly lays out a set of attributes as he begins the Sermon on the Mount that speak to the Kingdom Ways and Means. A way of living that will be transformative for the individual but also for the recipients of those who are being touched by this way of living. Incredibly difficult ways and means. Yet, absolutely eternally fulfilling. I am challenged in re-reading these attributes. I am moved by feelings of failure in many of these defining attributes and at the same time filled with a sense of hope that Jesus can and will empower us to live these out.
As I sit here in the office writing this and glancing out the window at the cars driving by, the pedestrians walking along, shoppers entering businesses, and business people heading out after a day in the office; I am moved with an immense grief that many of these people may never experience this Kingdom life because they won't receive it from you or I. The sadness found in the idea that we may be missing the mark as we live too much in this world and not enough as aliens. I pray that we are able to grasp His ways and means in such a way that they become our ways and means. That through this new Kingdom lifestyle God would be glorified and many other people disconnected from hope, peace, and joy would find true life as the result of our love of His ways and means.
May we live this way. May we be those who God can partner with that will transform this world - not by any means other than by His.
---
More from Pks Page